About Robbie Breaux & Team
Robbie Breaux & Team Sells a Home Every 1.54 Days!
From list to sell, Robbie Breaux & Team specializes in innovative marketing and advertising to get your home off the market in an average of fewer than 45 days! Our team works tirelessly to streamline the many tasks involved in a real estate transaction. Robbie Breaux Team agents know the Acadiana neighborhoods and properties like nobody else.
Whether you're buying a new home or putting your house up for sale, our agents will listen to your needs and provide professional guidance where needed to ensure the best possible result and exceed your expectations. You deserve a team of trusted advisers, experienced negotiators, and people who can facilitate your transaction with expertise. You deserve Robbie Breaux & Team.
Robbie Breaux & Team, the only real estate team for all of your real estate needs!
---
Biographies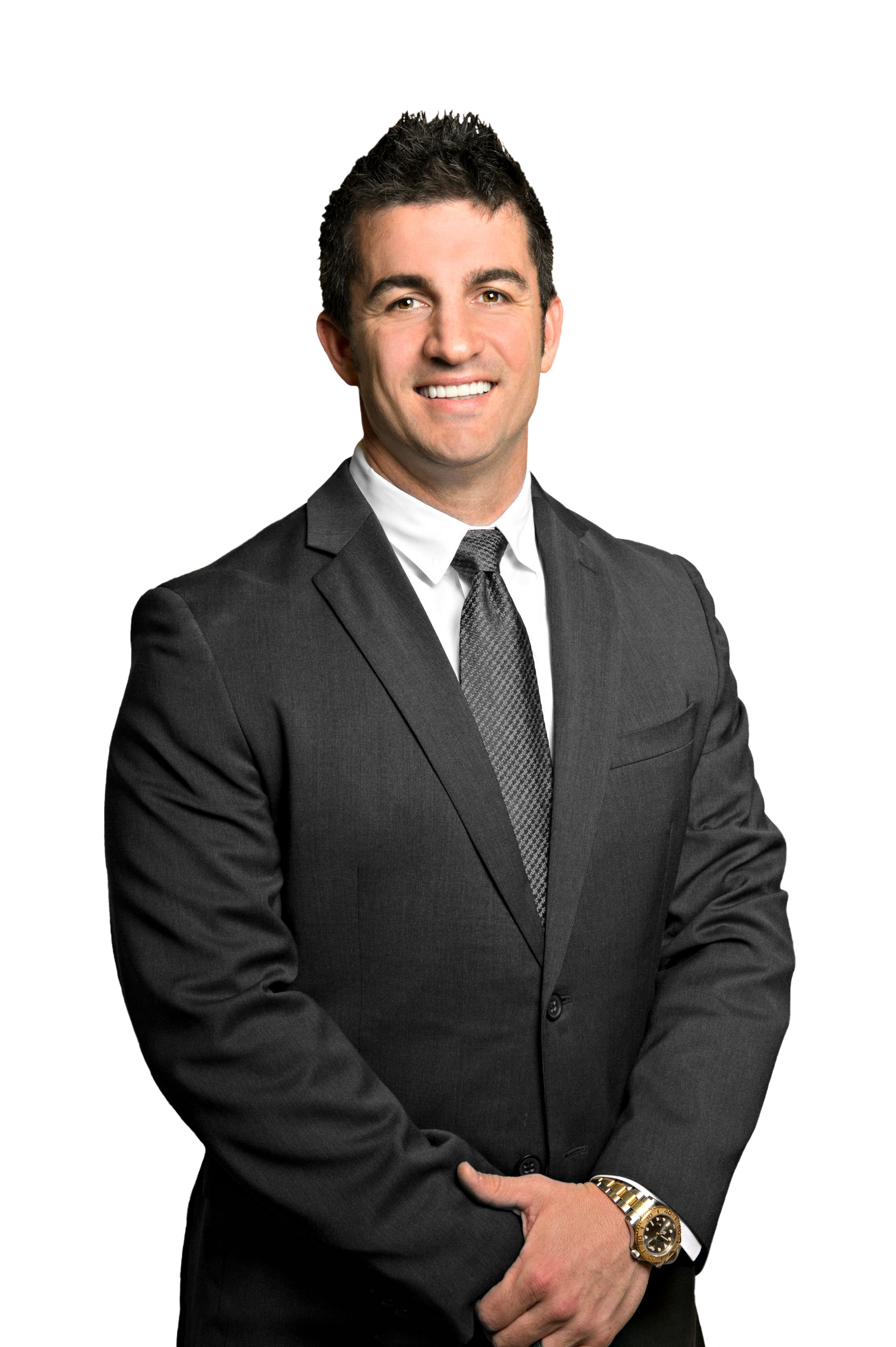 Robbie Breaux
Team Leader 
Robbie, a lifelong resident of Lafayette and diehard Ragin' Cajun, earned a Bachelor's degree in Finance from the University of Louisiana at Lafayette. Prior to taking the real estate market by storm, Robbie spent his days as an outside salesman for Glazer's Distributing. In 2006, Robbie launched his real estate career and has strived tirelessly to be one of the top selling agents in the Acadiana area. He has assembled a team to compliment his commitment to providing his clients with top of the line care. Together, they work closely with clients, guiding them through each step of the process of buying and selling a home.
Robbie doesn't just help others purchase and sell homes, he believes in real estate himself. He's a real-estate investor/landlord who has been heavily involved in building and remodeling homes. This personal involvement in renovating homes has given Robbie a sharp eye for the kind of flaws that would make a house a poor investment.
The bachelor who swore he would never marry fell hopelessly in love with Heather and the two were married June 6, 2013 in Cancun, Mexico. Combined they have three children, whom they love, adore, and would also love to strangle from time to time. When he's not running the roads, Robbie can be found at the local Crossfit gym, BBQ'n, or horsing around with the three kids.
Robbie's goal has always been "To be the realtor I never had!"
Heather Breaux
Staging Specialist | Listing & Buying Specialist 
Patience, a rare quality in today's hurry-up world, is a cornerstone of Heather's real estate practice. Time and attention are gifts she gives freely while listening to clients share their dreams and goals before answering their questions and helping them explore their options without pressure. Heather's decision to enter the field of real estate evolved from her life-long love of houses, decorating, and remodeling as well as her desire to be a part of a business that helps people achieve their goals.
This newlywed super mom carts three kids all over the Acadiana area to activities like basketball and jiu-jitsu while still managing to keep Robbie (the biggest kid of them all) in line. She does all of this while still maintaining the family business and indulging her love for coffee and the New Orleans Saints.
When you want an agent who gives freely of her time, attention, and expertise, call Heather Breaux.
Amber Parker
Team Manager | Licensed Agent
Amber is a dedicated part of the Robbie Breaux Team. Her desire to help people and the pride she takes in her work is evident in the way she handles a wide variety of tasks. Her duties extend from preparing listings to coordinating arrangements and even processing the paperwork for each of the sales. Amber's cheerful demeanor and attention to detail ensure that each transaction is handled with the same professionalism and quality. Her commitment helps the team remain client-focused so that clients, like you, can be assured that you are receiving the high-caliber service you deserve.
Amber has lived all over the world, but she is very happy to be back in her home state of Louisiana. In her spare time, she loves remodeling projects, graphic design, music, travel, and spending as much time as possible at the beach.
Laurie Kraemer
Listing & Buying Specialist
Enthusiasm and a zest for life are two of the driving forces behind Laurie's real estate practice as well as her life. She describes herself as a happy and fortunate person and she brings that positive attitude to everything she undertakes.
Laurie's understanding of excellent client service stems from owning her own video production company for 33 years. Laurie was also a certified court reporter for 29 years. Fresh out of real estate school, she jumped head first into real estate, and just six months later she joined the Robbie Breaux Team and has been knocking them out of the park ever since. When Laurie isn't selling all of Acadiana, she is spending time with her family. Mother to three beautiful children, Corita, Kathryn, and Gene. Laurie also likes to sing, fish, duck hunt, and backpack.
Robin McDaniel
Listing & Buying Specialist
Known for her smooth transactions, Robin routinely unites all sides of the real estate process, creating a seamless transaction for her clients. She is approachable and adaptive, working well all personality types. Her intimate knowledge of the market will save you, the homeowner, time and money in searching for your new home.
Robin is hard working, dedicated, and a great listener. Her approachable demeanor makes everyone feel comfortable. Your goals become hers, with customer service as a top priority. Robin will use her skills to make your dreams a reality!
Don't tell her two boys, but Robin's favorite past-time is spent with her grand-daughters Lizzie and Scarlet.
Diana Richard
Listing & Buying Specialist
Diana Richard is an active community leader in Scott, Louisiana. She serves, with her husband, as co-owner of a local restaurant and an active Scott Business Association member. A college graduate of Florida State University and resident of Lafayette Parish for the past 13 years, she has made her mark as an active player in the community and serves as an active realtor with the Robbie Breaux Team. She prides herself on her successful real estate business, which is greatly based on referrals resulting from great customer service. For the past 5 years her records indicate that 99% of her business is repeat clients or referrals from past clients who have become friends. Diana proudly represents both sellers and buyers and holds herself to high standards in ethics, values, and education.
In her spare time, Diana volunteers at her kids' schools, is an active member in Scott Business Association, and supports her husband in all his local endeavors. Her diversity as a business owner, mother/wife, and realtor give her a unique winning combination of knowledge and understanding the aspects of helping her clients find the right home or sell their home in their community. She always puts her clients' best interest first and always goes the extra mile.
Kyli Lassalle
Listing & Buying Specialist
Kyli Lassalle was born and raised in New Iberia and is a graduate of Seton Hall University (BA Communications) in South Orange, New Jersey. A lifelong competetive tennis player, Lassalle has been a teaching tennis professional and a member of the Professional Tennis Registry since 2002. Being in the service industry, Lassalle enjoys working with many different people of various backgrounds and professions and continues to do so as a licensed realtor in Louisiana.
Now in her sixth year as a realtor, Kyli started out as an agent with Coldwell Banker Pelican and was awarded the rising star award in her first year. Kyli has a passion for real estate, design and architecture, as well as home renovations.
When not selling real estate, Kyli enjoys playing tennis, working on her own personal home renovations, and spending time with her family and friends.
Victoria Garriga
Listing & Buying Specialist
Victoria comes to us from the great state of Mississippi, where she was born and raised. She initially obtained her real estate licensed in Mississippi working alongside her mother as a duo AND second generation realtor. As the newest and youngest asset to the team, Victoria is 100% committed to providing you with the highest level of service, not only for today but for a lifetime. She loves meeting new clients and helping them transform a bare house into a cozy home! She joined the Robbie Breaux Team because it is a positive environment where people are always willing to help. This environment allows Victoria to work to the best of her ability behind a team of experts who support all clients.
As a brand new mommy, Victoria has her hands FULL! Her sweet angel, Lelani Kai was born on October 10th. When she isn't on mommy duty, Victoria loves to travel, while exploring different places her favorite part is discovering their food. You can find her near a body of water whether beach, river, or lake with friends and family. She loves art, finding it in paintings, food, clothing, or even little knick knacks. Victoria likes to think about Real Estate as art, so many fine parts that compose a masterpiece at the end.
Anne-Marie Drouant
Listing & Buying Specialist
Anne-Marie was born and raised in the (then) small town of Youngsville, Louisiana. Like many people who grow up in a small, tight-knit town, it took leaving– she lived in New York City for two years– for her to realize the unique gift of culture & lifestyle we have here in Acadiana. Anne-Marie obtained a Bachelor's degree from University of Louisiana at Lafayette and decided what better way to be a part of our wonderful community than to help people make their homes here!
She believes there is truly no better feeling than helping someone's real estate dreams come true. Anne-Marie currently resides with her husband Leighton and baby boy Colt Michael in Maurice, Louisiana. She hopes to continue a long and fulfilling career assisting you with all things real estate here in Acadiana!
Reid Smith
Listing & Buying Specialist
Before pursuing his passion and becoming a Realtor, Reid spent 35 years in a number of business management positions. Reid is also a big believer in Real Estate as an investor/landlord with his wife, Jeni, and brings a wealth of practical knowledge to his buying and selling clients. Reid always has his clients' best interests at heart and loves working with first-time home buyers.
Reid's career in real estate began in 2013 by joining Van Eaton & Romero. He proudly received the Van Eaton & Romero "Rising Star" award in 2014, as well as a Gold Award from Van Eaton & Romero for 2014; producing over $5.3 million in closed sales on 35.5 sales closed in his first full year as a Realtor. He has also attained the Sellers Representative Specialist certification, the Accredited Buyers Representative certification, the Real Estate Negotiation Expert designation, and was elected to the Realtors Association of Acadiana Board of Directors for 2017-2018.
Reid is a die-hard Saints fan, and enjoys playing tennis with his 12 year old son, Bruno. When he's not spending time with his wife and son, Reid loves listening to classic rock and playing along on his drums.
Designations
CRS- Certified Residential Specialist, a designation for the top 4% of Realtors Worldwide
GRI – Graduate, Realtors Institute
ABR – Accredited Buyers Representative
SRS – Seller Representative Specialist
CDPE -Certified Distressed Property Expert, helping homeowners avoid foreclosure
CIAS – Certified Investment Agent Specialist, helping people grow wealth through investment Real Estate
CHSA – Certified Home Selling Advisor
National Association of Realtors GREEN Designation
ASP – Accredited Staging Professional
Awards
Top 0.1% of Agents Nationwide by Real Trends
Van Eaton & Romero's Top Selling Team – 2013, 2014, 2015, 2016, & 2017
Van Eaton & Romero's Top Selling Agent – 2008, 2009, 2010, 2011 & 2012
Platinum Sales Agent – 2008, 2009, 2010, 2011, 2012, 2013, 2014, 2015, 2016, & 2017
Rising Stars: Robbie Breaux 2007 | Kyli Lassalle 2012
Van Eaton & Romero Hall of Fame Inductee—2009
Latter & Blum's Top of the Ladder Achievement – 2013, 2015, 2016, & 2017 (Top 30 Agents in Company)
Voted Times of Acadiana 3rd Best Realtor –2014, 2016
Locals Love Us – 2013
American Home Shield Most Warranties Sold – 2013